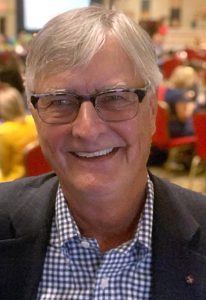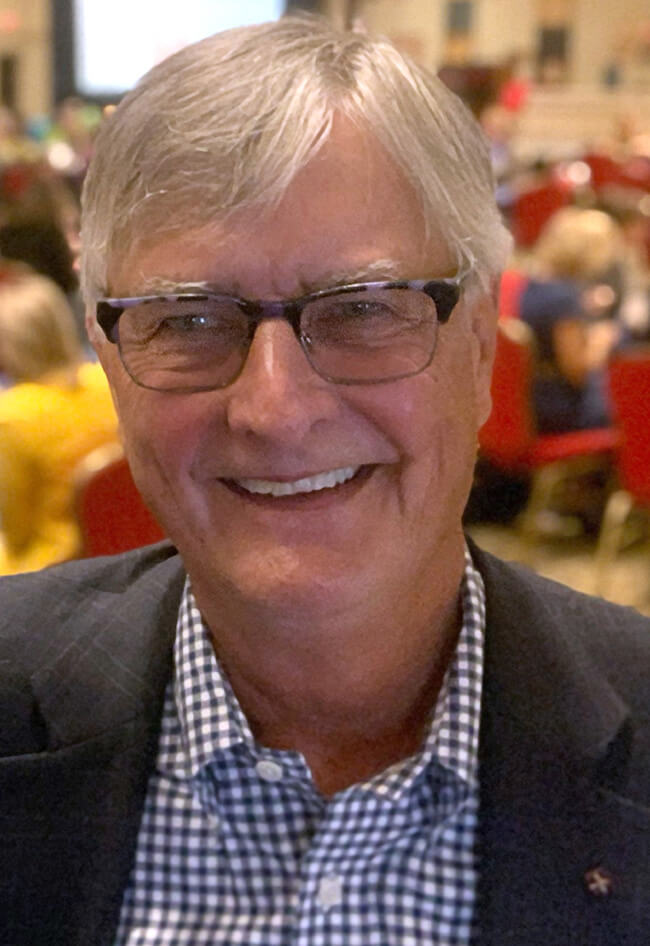 Dick Jung first met Dr. Michael W. Kirst four decades ago. Mike, then a professor in the schools of Education and Business, was completing his first year as president of California's State Board of Education. During Jerry Brown's first term as governor, as Mike tacked between Palo Alto and Sacramento, Dick served as the teaching assistant for Mike's Stanford "Politics of Education" course. In 1981, Dick moved to D.C. to become the research director for the National Advisory Council on the Education of Disadvantaged Children, a position Mike had held in the 1960s.
After serving as a senior education analyst at the National Institute of Education and as a director of a policy center for the U.S. Department of Education, Dick took in 1987 what Mike called "Jung's self-appointed exile from policy research" to become principal at St. Louis, Missouri's John Burroughs School. During summers, however, Dick taught education policy courses at Washington University and Maryvale University in St. Louis.
Over the past 25 years, Dick Jung has had a distinguished career leading independent and charter schools:
As the Head of School of the Bullis School in a Maryland suburb of D.C. for 11 years, as the school nearly doubled its enrollment and raised nearly $25 million. During his tenure, the school became one of the most sought-after independent schools in the nation's capital and established its reputation as a "Caring, Challenging, Community" dedicated to being "conscientiously coeducational" with a diverse college-bound student body. Dick oversaw the building of the school's Marriott Family Library, the Blair Family Arts Center, and numerous other campus enhancements; built a first-class technology capacity; and greatly expanded financial aid as well as faculty endowment initiatives. In recognition of these many achievements, the school board named and funded the "Dr. Richard K. Jung Putting Faculty First Award" with a significant financial award given to a teacher in each of the school's three divisions and named at the school's Commencement Ceremony each year.;
As the Principal of the SEED Public Charter School in Southeast D.C., the country's first urban public college-prep boarding school, Dick established the school's first college counseling program, oversaw the school's initial commencement ceremony, and helped in the design of the SEED School of Baltimore.
As the founder and senior partner of Education Access Strategies (EAS) specializing in executive searches and related services for independent schools, he assisted more than 60 schools and other non-profits in finding heads of school and filling other leadership positions. He is perhaps best known for the development of a much-imitated "First 100 Day Plan" process as a key part of the leadership transition process.
As the Executive Director for the Association of Independent Schools of Greater Washington assisting 78 of the leading independent schools in the D.C. area, Dick led successful efforts to reverse a decade-long decline in the organization's membership and establish strong partnerships with other associations, including the Virginia Association of Independent Schools (VAIS), the Association of Independent Maryland Schools (AIMS), and the National Business Officers Association (NBOA). He also worked with the American University to establish graduate-level program offerings for independent school leaders.
Dick began researching and writing in earnest for the Mike Kirst Biography Project in 2018.
Dick has served on scores of school and association boards, including currently for the Virginia Association of Independent Schools (VAIS) and the Diener School as well as has been an active member of the University of Missouri-St. Louis (UMSL) Chancellor's Council, currently leading efforts to establish a "UMSL in DC" summer internship program.
Dick holds a doctorate and a master's degree from Stanford University in education policy; a master's degree in linguistics from Ball State University; and a bachelor's degree in English from the University of Missouri-St. Louis. In 2019, UMSL awarded him an Honorary Doctorate degree when delivering the Commencement Address at the Graduation Ceremony for the College of Education, College of Nursing, and School of Social Work.
Most recently UMSL honored Dick with its 2022 Distinguished Alumnus Award.
Now in his 70's, Dick remains an avid cyclist, having biked across the United States, various states, and parts of China, France, Germany, and Canada. He lives with his wife for the past four decades now temporarily in Washington, D.C. until their condo on Fort Myers Beach, Florida is once again habitable after the devastation wrought by Hurricane Ian in September 2022.