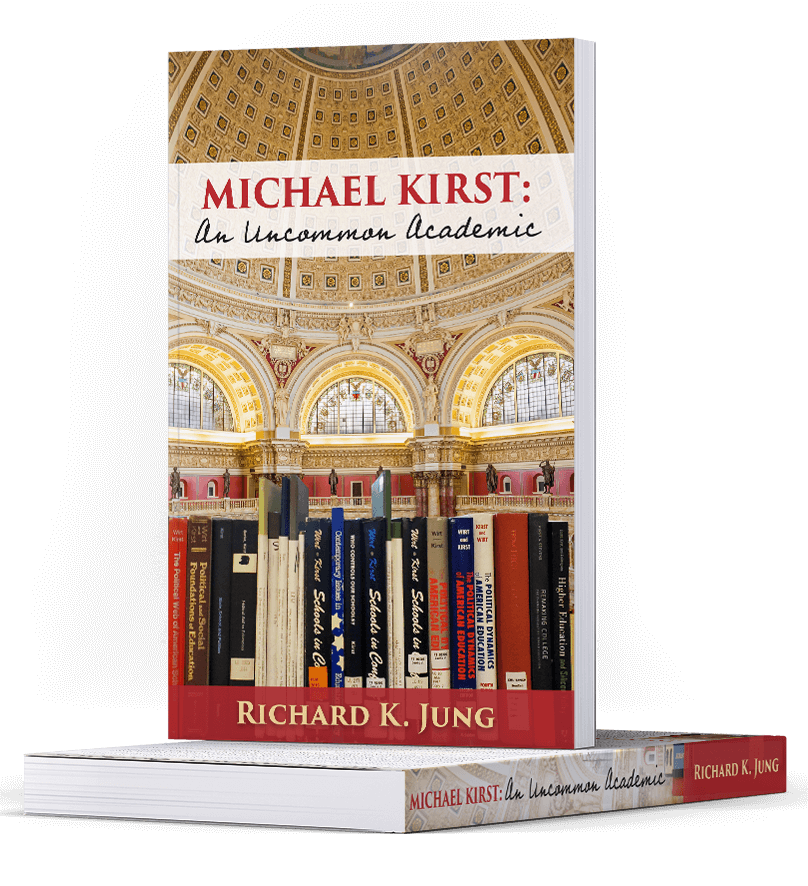 MICHAEL KIRST: An Uncommon Academic
Book review by: Daniel McMahon
Daniel McMahon's book reviews and essays have appeared in The Washington Post, Education Week, Utopian Studies, and elsewhere.
Michael Kirst: An Uncommon Academic is a pioneering multi-media biography that brings to life an education leader credited, with his colleagues, as having done more than any one person to advance the life chances of especially the most disadvantaged children in this country.
Yet, this Stanford emeritus professor remains largely unknown to those most actively engaged in American schools and education policy. Through direct access to audio and video clips and other original source materials, the biography allows the reader to experience first-hand what makes Mike uncommonly engaging and successful as a policymaker.
Dr. Richard K. Jung expands and changes the way to look at a biography in Michael Kirst: An Uncommon Academic
Dr. Michael W. Kirst is Professor Emeritus of Education and Business Administration at Stanford University and former President of the California State Board of Education. Michael Kirst: An Uncommon Academic reveals, through a pioneering multi-media biography, the largely unknown story of a successful academic and education policymaker with uncanny political skills and humble yet engaging nature.
"You should think about how to feature your methodology per se as another project for you. The focus would be on how to do this sort of thing about someone other than me. It brings history alive in novel ways to me" says Mike Kirst about the impactful change this multi-media technology can create a way for history to be preserved in a new way.
One of the unique factors of the book is that it has QR codes embedded throughout that link to the audio footage from interviews that Dr. Jung had with not only Dr. Kirst, but also several of his colleagues, friends, and family. This brings a holistic view of both Dr. Kirst's professional career and personal life.
---
All proceeds for the book will be donated to EdSource, a nonprofit organization focusing on highlighting key challenges and strategies for student success.
Click on the sample pages to enlarge.
"If you want to know the history of our educational policy, then you cannot do better than 'Mike Kirst: An Uncommon Academic.'"
— Dr. Daniel McMahon (Read his extensive book review)
---
"A wonderful encapsulation of Mike's unique ability to cross boundaries and communicate with very diverse groups."
— Mike Usdan, Former President of the Institute for Educational Leadership (IEL)
---
"I enjoyed Mike's story. If only the rest of us could build on what Mike has already learned."
— Thomas Hatch, Dir., National Center for Restructuring Education, Schools & Teaching, Teachers College, Columbia University
---
"Puts a human face to the long journey of reform in education policy. Well done!"
— Glen Harvey, Chief Executive Officer, WestEd
---
"Jung has done a wonderful job bringing together and amplifying many different sources to illuminate Mike Kirst's life and impact."
— Susan Schofeld, Past Chair, Stanford University Historical Society
---
"Compelling and insightful."
— Lee Quinby, Former Executive Director, Association of Colorado Independent Schools
All of the author's proceeds for the book will be donated to EdSource, a nonprofit organization focusing on highlighting key challenges and strategies for student success.

"I'm happy to donate my proceeds from this book to EdSource as it has distinguished itself for more than four decades as a highly respected non-profit source of education news, research, and analysis," says Dr. Jung on his decision to donate proceeds to EdSource.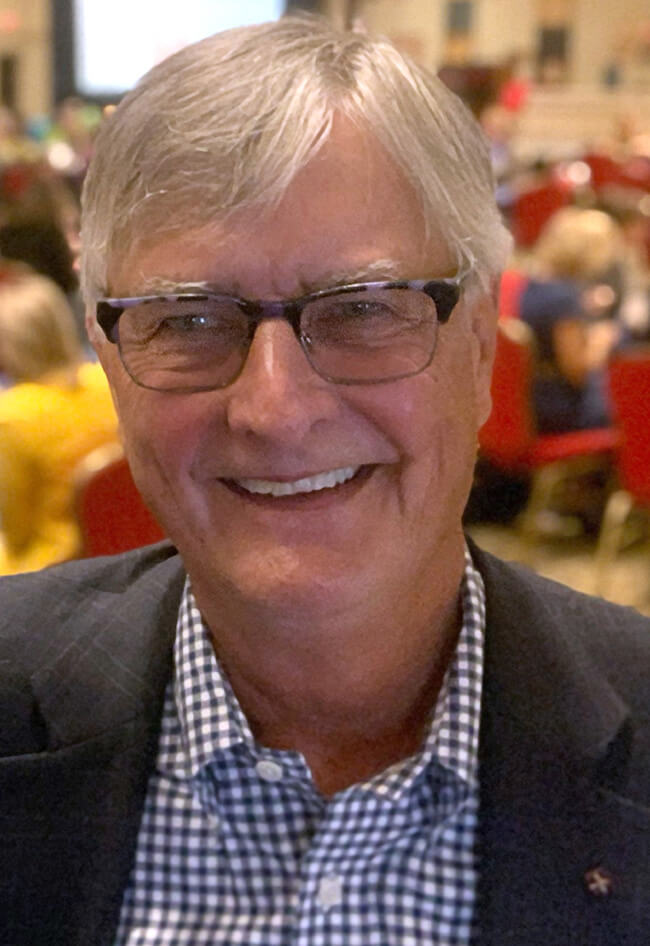 Know More About The Author
A Stanford doctoral student and teaching assistant for Mike Kirst in the late 70s, Richard (Dick) Jung has been a teacher, department chair, principal, policy advisor, national organization leader, university professor, researcher, school consultant, and journal contributor. He and his wife live in Florida, where he continues to advise education colleagues and ride his bike daily. Learn more.